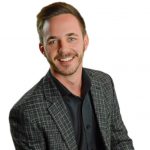 Alex Masters
REALTOR, Real Estate Coach, Marketer
A little bit about me...
I have been so fortunate to experience life and the cultures of 3 states. I was born in Louisiana, grew up in Destin, FL. and then after High School I relocated to Abilene. I spend my time selling real estate, serving my community, and building friendships in my church lifegroup.
My hobbies include being a part of the local Toastmasters Club. Daily I enjoy working out at the Gym. Also, I enjoy playing fetch with my dogs. Truly I love spending time with my family playing board games. I find fulfillment spending time with the Lifegroup I am a part of. I am also an elected member of the Tuscola City Council.
My family life is full of love and support for one another. I have loving parents who are very dedicated to taking care of their children. I truly appreciate their unyielding love for us! I have an identical twin brother who works at ACU. I have three older sisters; Leanna is a Registered Nurse in Austin, Jennifer is a dental hygienist in DFW, and Hadley is a Hospice Nurse and is TikTok and internet famous as NurseHadley! My Mother's parents are also here with us in Abilene.
I am most proud of the support of the Team environment we have on Texas Lifestyles Group. I hear the saying often that if you enjoy what you do you will never work a day in your life. Being part of this team does not feel like a job. I have a leadership position as well serving as our team's Productivity Coach. It is of great fulfillment to see an agent succeed, especially those I have had the opportunity to coach. The feeling as a whole is more like being part of a family where we help other families achieve their homeownership or real estate investment goals.
My journey in real estate has been absolutely incredible! The amount of people that I have met have become lifelong friends. As a real estate agent, I love the amount of growth I have seen in others. The growth I have seen in myself is immense. In the beginning I started out as a Buyer's Agent and now my business has evolved seven years later to a trusted listing agent.
I have been selling Real Estate for over eight years. From first time homebuyers to foreclosures, I am able to assist with all types of properties. I specialize in Military Relocation, Probate, Investment, and Foreclosure properties. With 100's of clients helped over my eight years of experience, I am excited to be able to help you too!
To connect with this agent and receive a copy of their monthly newsletter please contact them here: