Staging Your Home to Sell
Every seller wants their home to sell quickly and for a large profit, but it takes more than luck to make this happen. It involves careful planning and knowing how to professionally prepare your home to convince buyers to pull out their checkbooks.
Staging a home can be a strategic marketing tool to help buyers imagine themselves living in your home and fall in love with their new property.
Staging is more than just putting a new welcome mat in front of the door and getting new throw pillows - when done correctly it can help a home sell for more money in a shorter amount of time.
Keep in mind, everyday living and staging to sell are two completely different concepts. If you are living in your home, you still have to live in your home!
While living there, less is more when staging your home for sale! You may need to pack up some things. A consultation can determine what is needed.
If needed, we will create a warm and inviting environment focusing on the best architectural features and selling points of your home.
Robbie Johnson is a Professional Certified Home Decor and Staging Specialist. Texas Lifestyles Group is the ONLY team who has a specialist available to you. We offer this at NO COST TO YOU. Robbie can potentially add a great deal aesthetically to your home in staging. This is a FREE service for our clients.
This increased appeal can speed up getting a contract on your home. The benefit to this is a quicker sale which is more money in your pocket!
Staging specialities include floor plan layout for your furniture, luxury design, and individual venue staging if and as needed.
We own inventory decor to venue stage vacant homes and this is a FREE service to our clients.
Request an appointment today and receive a Staging Guide to Sell your home and our Home Prep Kit to get your home ready for the market!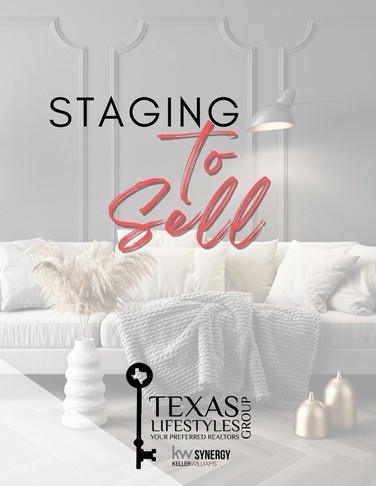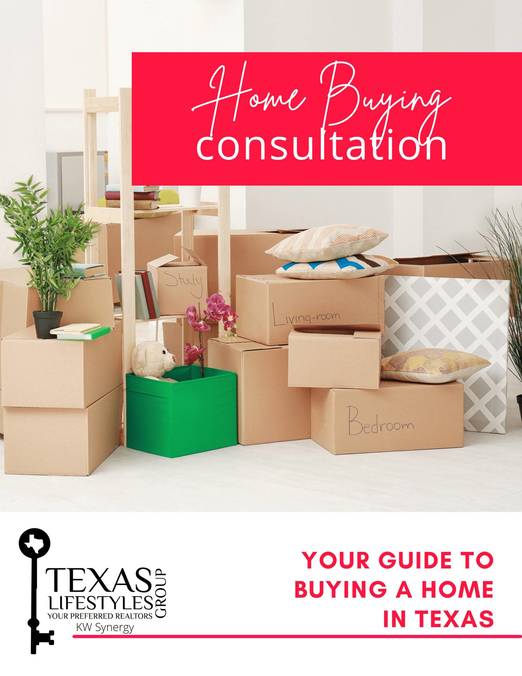 Get instant access to our free Staging Guide
You'll receive top down picture of nearly everything you need to consider as a real estate seller in any market. Get more informed by requesting our guide below!
Contact Us For More Information