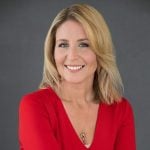 Hilary Langley Pippin
REALTOR
A little bit about me...
Hilary Langley Pippin is part of a legacy of a home building family. Her father, Frank Langley, started his first building project in 1991 at a vacation home to be able to visit family more often in the Abilene area. In 1995, her parents decided they wanted to be closer to their aging parents and moved to Abilene. Hilary was 13 years old.
Her parent's inherited her great grandmother's Victorian home.As a family, they stripped it down to the studs and brought the home back to life. This set the course to her father entering into the home building industry. Along with her younger brother, Graham, they have been a part of this business ever since. Hilary became a licensed Realtor in 2011 and for the last 12 years has marketed her father's and brother's homes.
Hilary graduated from Jim Ned CISD in 2000. She and her husband have also raised their children the same way Hilary grew up, in the building industry. Family is everything to Hilary!
To connect with this agent and receive a copy of their monthly newsletter please contact them here: